Presented by Visionary Dance Theatre
February 17-18
Visionary Performance Space | La Mesa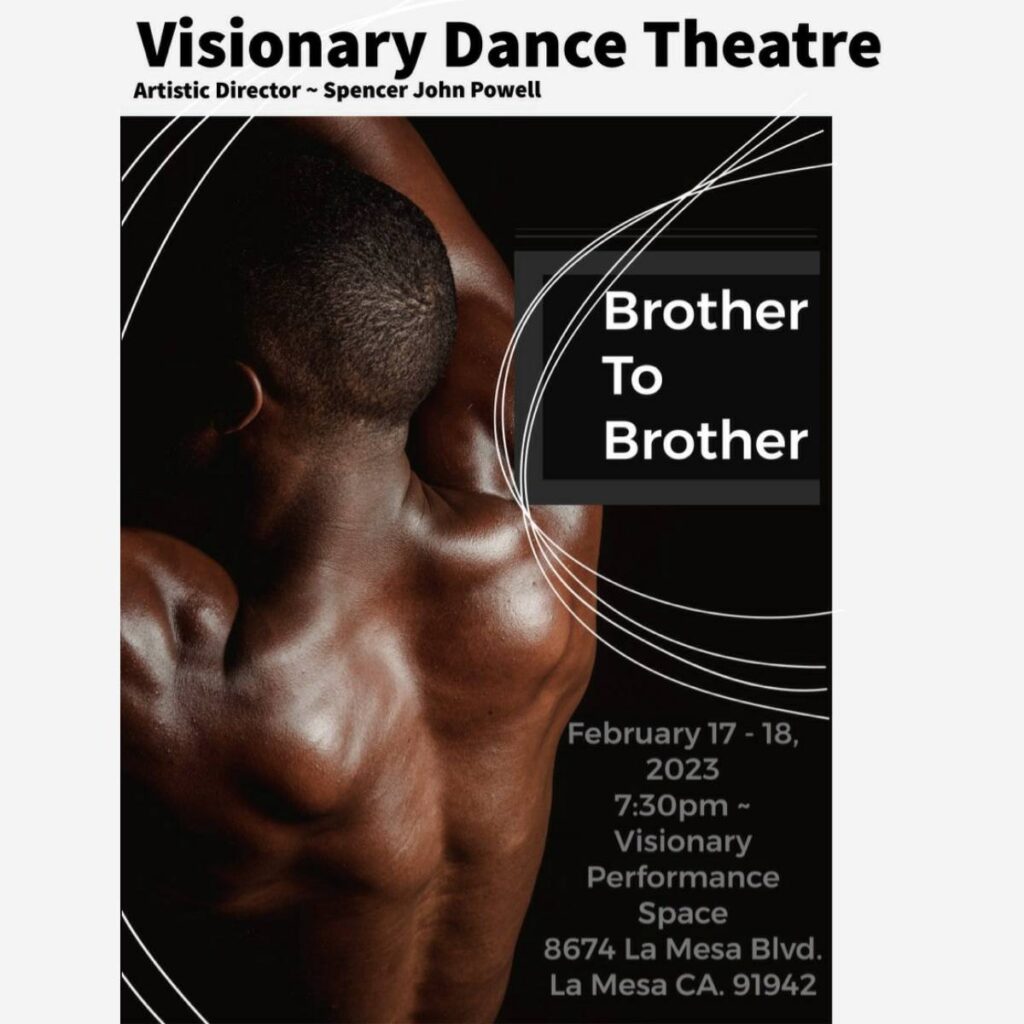 See the world through different eyes…
Brother to Brother portrays life experiences from the perspective of men of color in America. This production will lift the veil to expose the raw thoughts and provocative feelings from strength to sorrow, hope to fear, and wisdom to courage. Through dance, experience their stories, witness their souls, and take home an experience that is unabashedly human.
The evening includes choreographic works from Caley Hernandez, Caryn Glass-Ipapo, and Spencer John Powell.
Masks are optional for vaccinated individuals.
General Admission: $19 + Fee