Presented by Visionary Dance Theatre
April 7-8
Visionary Performance Space | La Mesa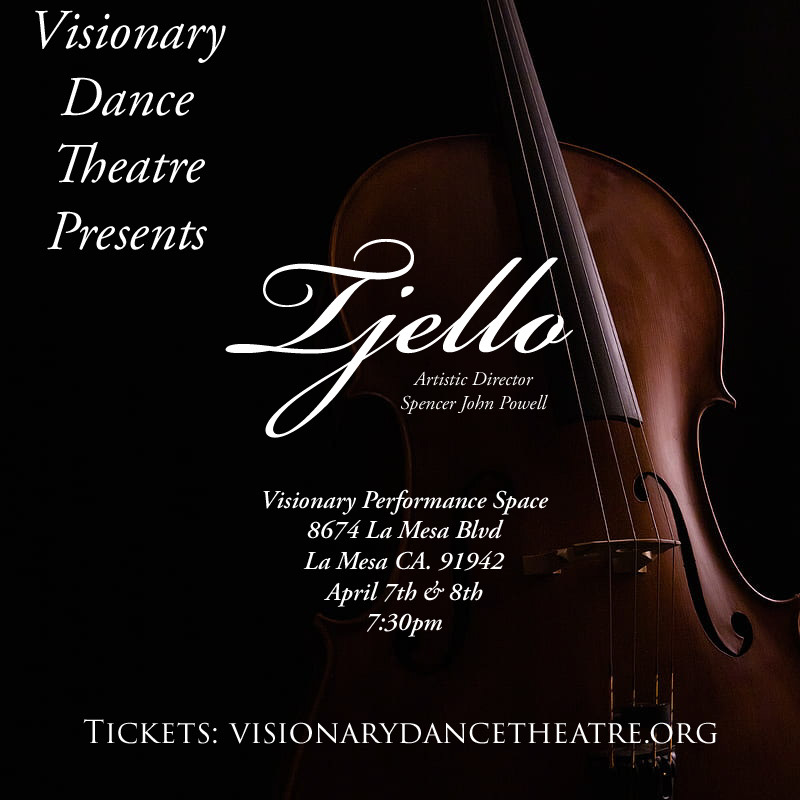 Join Visionary's professional dancers for an evening of reflection, contemplation, and inspiration. This poignant show offers the visions of three choreographers and embraces performance through the emotional and thoughtful means of dance.
James LaRose brings back a work which highlights the functions and mechanics of the human body and how they compare to the operation of everyday machines.
Khamla Somphanh piece, Radiation, explores weaknesses, strengths, choices made to take on challenges, and the search for guidance to persevere.
Cello brings together the full company in a series of dance vignettes and reconstructs the way music and dance can be shared. Taking the rich and vibrant timbre of the cello and rhythms of Africa, Spencer John Powell, weaves classical and tribal dance forms together as a part of our modern world.
Masks are optional for vaccinated individuals.
General Admission: $19 + Fee