presented by Loud Fridge Theatre Group
OnStage Playhouse | Chula Vista
Thru February 5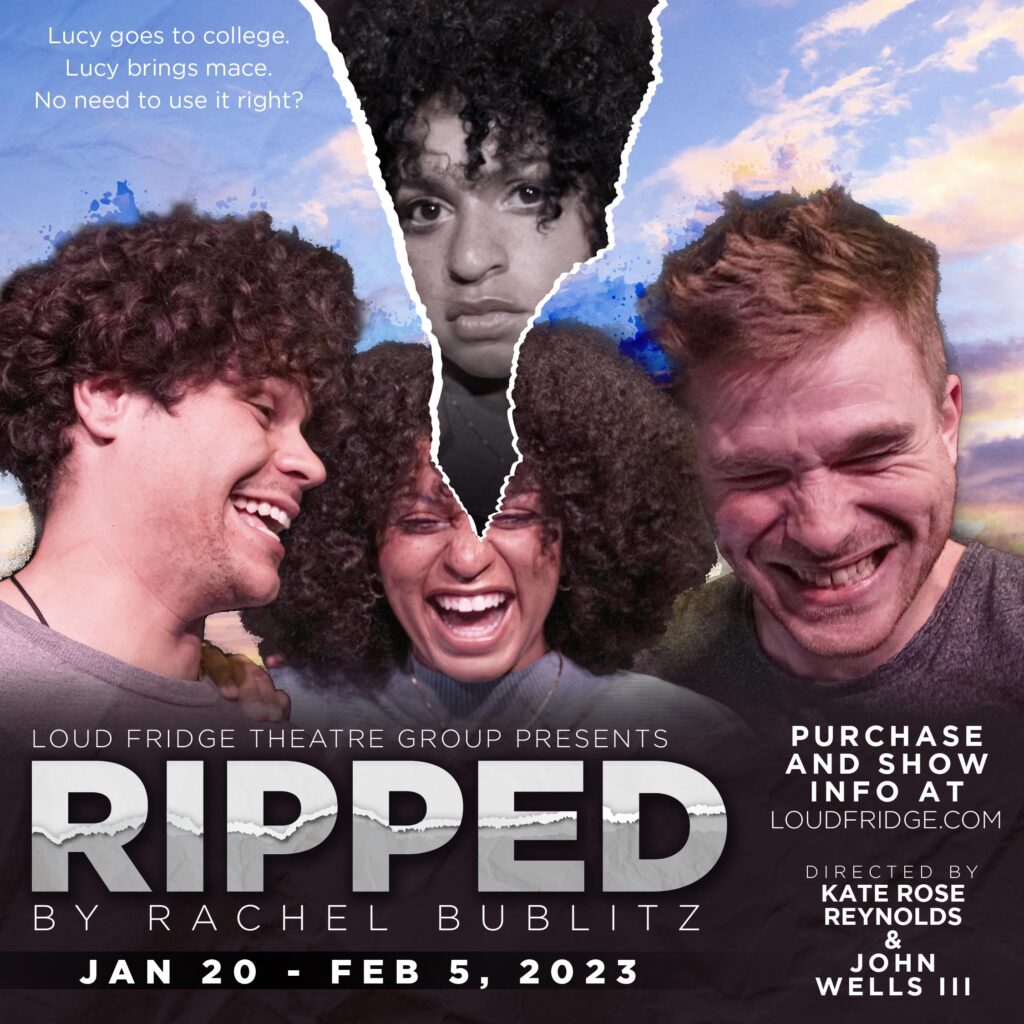 Lucy goes to college. Lucy brings mace. No need for Lucy to actually use it, right? But something happened that wasn't supposed to happen. Or did it?
This gripping play moves back and forth through time and space as Lucy tries to piece together the unraveling interactions between herself and the two young men in her life, illuminating the events behind her uncertainty and sparking questions regarding consent.
Featuring Marcel Ferrin, Amira Temple, Devin Wade
Content Advisory: Ripped contains sexual content and deals with issues regarding sexual assault and consent.

UPDATED COVID-19 POLICY:
UPDATED JANUARY 01, 2023
All attendees, regardless of vaccination status, are presently obliged to wear masks.
Thank you for helping to keep our staff, artists, and patrons safe!
Loud Fridge Theatre Group's current COVID-19 policy is to require all attendees and staff to wear masks at all times while inside the theatre.
NOTE: This policy is subject to change at any moment to reflect changing local, state, and federal regulations. Please return before your scheduled performance date to see our most recent policy.
Support-the-Arts Full Price: $30 No Fee
ArtsTix Discount: $15 No Fee