Presented by Point Loma Playhouse
May 19 – June 4
Point Loma Playhouse | Point Loma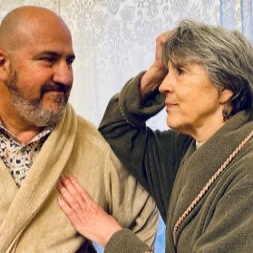 Directed by Jerry Pilato, this was Neil Simon's last play, a romantic comedy dealing with two writers.
At a beach house on the tip of Long Island, Rose, a celebrated but near penniless author, receives nightly visits from Walsh, the love of her life and a famous writer himself. Now Walsh must go away forever, but not before securing Rose's financial future with an extraordinary proposal that promises to change everything.
Starring Connie Terwilliger as Rose, Lee Price as Walsh, Ruth Russell as Arlene, Raymond Evans as Gavi.
There are no more Covid-19 restrictions for patrons at this time.
Support-the-Arts Full Price: $22 + Fee
ArtsTix Discount: $11 + Fee